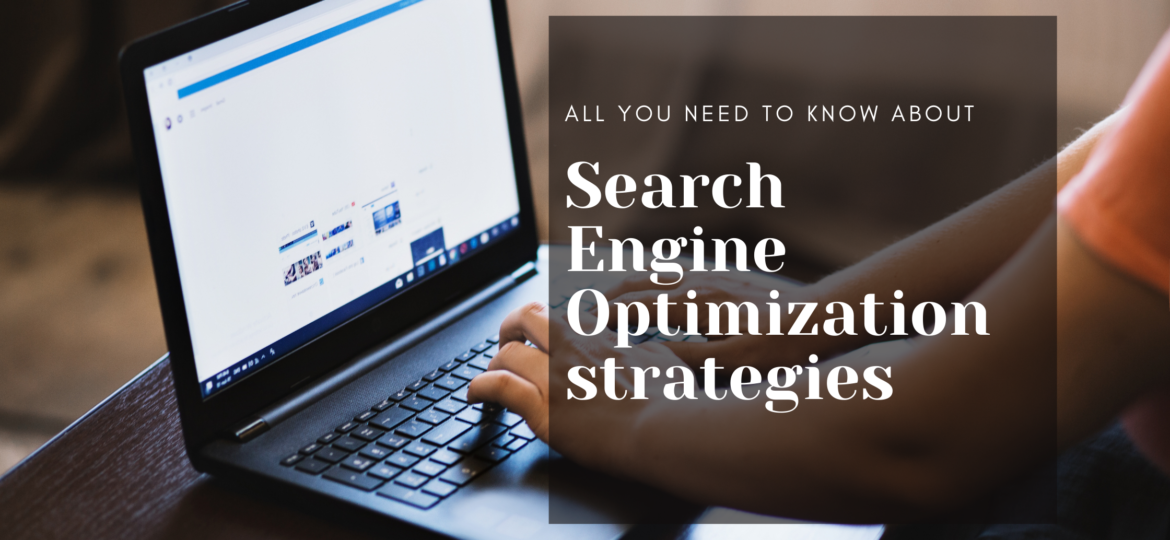 The abbreviation of Search Engine Optimization is SEO. Search engine optimization strategies involve the process of improving your site to increase its visibility. When people search for products or services related to your business on Google, Bing, and other search engines. The better your pages look at search results, the more likely you are to get attention and attract potential buyers for your business.
What's the Purpose of Search Engine Optimization Strategies?
We all use the search engine Google to get information about a certain thing. For this we go from site to site to get the relevant information. Now, algorithms analyze pages on the web, taking into account several factors or signals. To determine whether the pages should appear in the search results for information required by the user. The success factors of search engine optimization strategies accurately measure how a website or webpage can provide the searchers with what they want.
How does Search Engine Optimization Strategies work?
Unlike paid search ads, you cannot pay search engines to get higher organic search rates. Which means SEO professionals have to get the job done on their own.
Search Engine Optimization Factors are organized into six weighted categories and weights depending on their importance in SEO. Search algorithms are designed to index relevant, authoritative pages and provide users with useful search information. Optimizing your site and content with these factors can improve the ranking of your pages on Google.
What Is The Role of Search Engine Optimization Strategies in Digital Media Services?
Search Engine Optimization strategies are the main thing to consider in digital media services. To increase the sale of your product online, SEO is the easiest and cost-friendly way to get buyers from the search engines like Google and Bing. SEO shows your site on these search Engines with a high ranking, then this ranking helps to grab the traffic. Core services offered by SEO are the ones listed below:
Website Analysis:
When you plan to get an idea of search optimization of your website then the first thing you do is to analyze your website and get an idea of its search friendliness.
On-Page SEO:
Every single page of the website is optimized for the related keywords and all the available content of the website is made easily accessible to the search engines.
Link Building:
Link building is extremely necessary for a high ranking among all the search engine optimization strategies. SEO offers an effective link-building service that can help you to build the link of your website.
How to improve your SEO using search engine optimization strategies?
Improving your Search Engine Optimization (SEO) should be at the top of your priority list if you the world to know about you through Google. If no one can find you, you wouldn't be able to generate leads for your business. In the realm of SEO, a lot has changed and there are a lot of search engine optimization strategies. With so many Search Engine Optimization strategies to choose from, it is almost impossible to have an idea of which ones to follow and what to avoid.
Provided below are some tips that will help you in improving your SEO:
In the busy world of today, speed is everything you need to be successful. So page speed is an important factor in improving SEO. Your page must load instantly when the user uses it to get the information as the slow loading site is not trust-worthy in the eyes of the users. The "Speed Index" indicates how soon a page's content is populated. If your website is slow here, people are likely to abandon it since they don't want to wait for your content to load.
The second key factor in improving your search engine optimization is maintaining the content quality of your page as this will boost the traffic on your page.
The people of today are more attracted to new things. The content on the page must be regularly updated to be in the eyes of the customers. The fresh content is the best indicator of the site's relevancy.
Link your website to other reputable websites as say backlink . Then You have a genuine link profile that Google will appreciate. Linking to reputable websites is one of the best search engine optimization strategies.
We are leading Marketing Agency in Perth so contact us to avail our services.
For more of our blogs, news and offers you can join us on Facebook, Instagram, LinkedIn, and Pinterest as well.