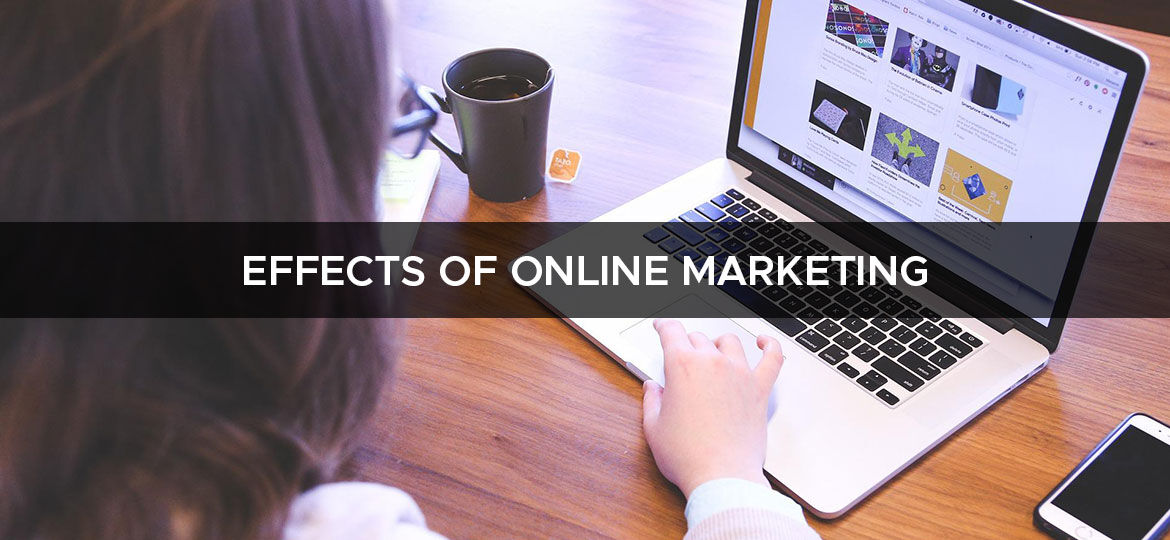 A Real-Time Overview
Online trade has expanded greatly. Millions upon millions of websites compete for users' attention online. The Internet is now available everywhere on the planet. Almost eighty percent of people use the Internet to research a topic of interest. The product is now more widely available. The availability of e-commerce websites has increased rapidly. There has been a rise in the popularity of purchasing online. Online advertising is advantageous for consumers and companies alike.
Increases in the variety of resources available to help consumers and track progress are one indicator of the effect. Internet advertising costs businesses billions of dollars annually. Millions of successful advertisers can attest to the obviousness of advertising's influence on the economy.
Here's Why Your Ads Perform Better Online
Considering how the world has developed, failing to establish a web presence for your company is the same as failing your organization entirely. There has been a significant shift in the marketing sector, with companies increasingly favoring internet marketing due to its higher return on investment. With internet advertising, marketers can reach more people by time or location. You don't need a physical storefront to sell your wares anywhere in the world.
Increasing brand recognition, boosting customer happiness, permitting simple integration and management, and automating marketing operations are all areas where internet marketing has been shown to excel in the organization's integrated marketing communication strategy. Using digital marketing strategies has revolutionized how businesses interact with their clientele.
The Effects of Online Marketing on Business Expansion
Methods for Identifying and Reaching Your Core Clientele:
The beauty of web marketing is that it reveals which readers are connecting with your material. Information gleaned from analyzing data might reveal when and where your content is being seen. This means you may fine-tune your primary audience targeting by modifying the content channels you utilize to show. Various resources like social media analytics, surveys, website analytics, customer relationship management (CRM) systems, etc., may be used to understand your target market better. To better understand your clientele and cater to their needs, use the data provided by these resources. Successful businesses start with a clear understanding of who they serve and how to best sell to them.
Presence on the Web – The Major Evolutionary Aspect
The days of companies relying on time-honored marketing and advertising strategies are long gone. The last decade has seen a dramatic shift from analog methods of doing business to digital ones.
These days, if you aren't online, no one will be able to locate you because everybody and their mother is online. You must first have an online presence to see digital marketing's effects on revenue development.
Customers today spend much of their time online, engaging with brands via social media, search engines, and other digital mediums rather than reading traditional print publications. If you are not here right now, you will regret it. The typical user logs more than two hours daily on their favorite social networking platform. You need to be visible to potential customers at the precise moment they are considering making a purchase.
Firms that want digital marketing to have a greater influence on business growth can begin by establishing a social media presence and maintaining an active presence there.
People often seek businesses online, and one of the first places they go is on social media. Also, you shouldn't feel obligated to join every social media site. Get on board just the platforms your target audience is using. You should check all available access networks and see how they stack up against your intended audience.
In addition, claiming your Google My Business page is a crucial step for any business. If you want to succeed online, you should utilize Google.
After claiming your listing, your precise location will show up in local Google searches and on Google Maps. This will help draw clients to your business. Include your physical location, website URL, and contact number.
If your business doesn't have a social media presence, potential customers could think you have something to hide. Additionally, people will lose faith in your company because of this. Therefore, in the modern day, your company must establish a web presence and maintain regular contact with its clientele.
Online social networking site interaction
Communicating with current and potential clients via social media is yet another alternative. Every member of your ideal customer base probably uses at least one social media platform, giving you a golden opportunity to tailor your content to their specific preferences. Likewise, it has to be a significant part of any digital advertising plan you create.
Activates communication channels between a business and its clients that might not have existed before. Customers will feel appreciated and invested due to the company's efforts to create a community around them.
Being able to respond quickly to comments and questions from clients via social media is a huge plus.
Keep an eye on what the competitor is saying and doing, as well as how their message is being received by clients, by utilizing your channels.
Using social listening technologies, you can monitor what people are saying about your business regardless of whether or not they tag you in their remarks.
This way, social media may become your most effective tool for reaching and maintaining contact with your target demographic.
Important Information for Potential Clients:
Businesses with an internet presence might provide material of interest to their target audience. Content marketing plays a significant role in digital advertising plans. Blog articles, photographs, videos, site text, etc., may all be shared across businesses. These actions show that the company cares about its audience's viewing habits and preferences by giving them material that reflects their preferences. A company might upload images demonstrating how to utilize a product differently. After reading helpful information on a brand's website, consumers are more likely to purchase that business.
Anata Digital is the best Digital Marketing agency in Australia.
For more of our blogs, news and offers you can join us on Facebook, Instagram, LinkedIn, and Pinterest as well.