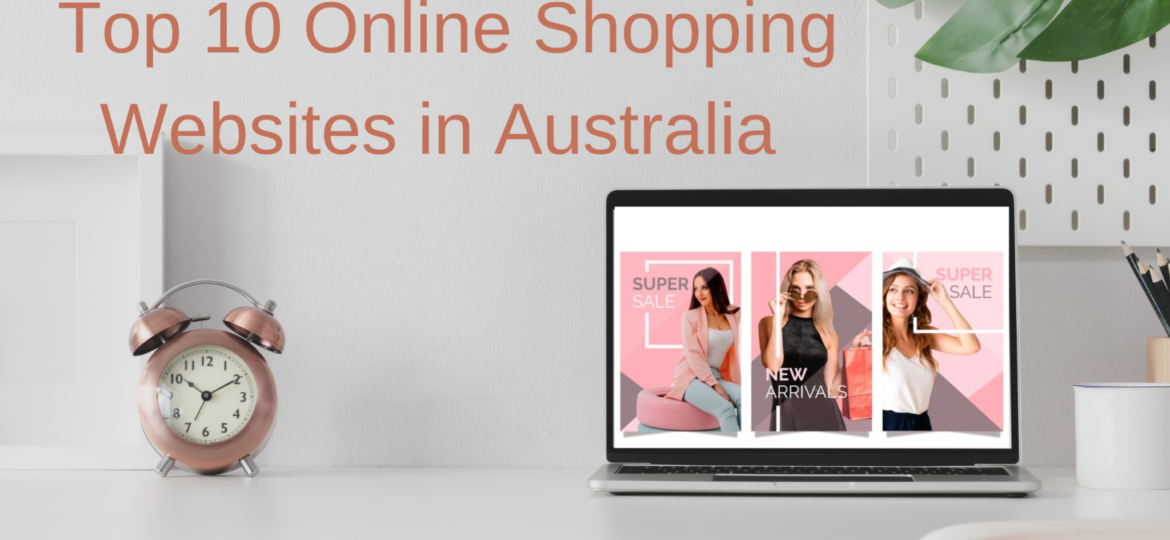 Low-Cost Online shopping in Australia:
"Whoever said that money can't buy happiness simply didn't know where to go shopping".
Online shopping in Australia has been on a high growth curve during the past few years. Almost every person in the world buys stuff to treat himself, as the best thing about earning money is to enjoy while spending it. Shopping is generally associated with a sense of achievement, it lowers your stress level, lifts your mood, helps you to interact with people and it is a pleasant exercise.
Now, the majority of the people in Australia are more accustomed to the Traditional shopping method which involves the buying of the product by visiting the store. In this method, the person has to walk into the malls, visit different stores and check every rack to find the thing he desires. The other method which is useful in getting the things we need is Online shopping. This method has many advantages as compared to the traditional shopping method. The online shopping stores in Australia have no space constraints and so a wide variety of products can be displayed on the websites. It provides the customers the detailed information regarding the product, the customers can easily compare the products and sales on different stores from the comfort of their own homes or workplace. It saves time and effort, people usually get the items at great discounts moreover they can feel free to cancel the transactions as they face no pressure from the sales representatives, which is something very common in the traditional shopping.
Due to the COVID-19 outbreak, the e-commerce payments in Australia are estimated to grow by 13.9% as many customers stayed home and used online channels to avoid physical contact. Following are some best choices for cheap online shopping in Australia:
1. Missguided AUS:
It is a UK-based multi-channel retailer, it sells clothes for women from age 16- 35 years. It sells almost all kinds of dresses like mesh dresses, party dresses, prom dresses, and skater dresses, etc. The most popular online shopping store in Australia for affordable fast fashion, with a 100-day return policy and express shipping for only $AUD5.
2. Boohoo:
It is a global fashion giant, with headquarters in Sydney. This fashion company designs, sources, markets, and sells clothing, shoes, accessories, and beauty products. They have a 30-day return policy and if the order is worth $AUD60, the customers get free shipping from this site.
3. Pretty Little ThingS:
This online shopping store in Australia has got all the items women want. It is a one-stop-shop as it provides all the trendy outfits at seriously killer prices. The store goes on sale and reduces the prices to 70% at a time. There is free shipping on orders worth $AUD50 or more. In case the customer is not satisfied with the product, there is a 28 days return policy. Moreover, this site offers a 5% student discount which is an attractive offer for Australian students.
4. Princess Polly:
Princess Polly is the best boutique for online shopping in Australia. Its prices are always under $100, with the expensive dresses costing around $75 and the cheapest ones around $25. This boutique is affordable and the customer feels justified with the product's quality when compared to its price tag. The site offers 30-day return policy with free shipping for orders more than $AUD50.
5. ASOS ( As Seen On Screen) :
This fashion company has a tagline saying 'Buy what you see on film and TV.' That's because when it was launched about more than two decades ago, it was a celebrity-linked clothing website. It is one of the most popular places for online shopping in Australia due to its low prices and consumer-friendly policies. The company offers branded and own-label products that include women's wear, men's wear, footwear, accessories, jewelry, and other beauty products. Their items cover a wide range of body types as all the petite and plus-size options are available in the store.
The store offers free shipping for orders at least $AUD40, free returns, and a student discount of 10%.
6. Showpo:
It is an Australian online fashion retailer. It ranks 61st among women's clothing sites. The company's vision is "to be her go-to place to shop". The customers are satisfied with its service, store credit, and good quality. Along with the cute casual options, Showpo is a great site for getting bridal dresses. They offer free shipping for orders worth $AUD50 and above.
7. The Iconic:
It is a Sydney-based online fashion and sports retailer. Not only the most affordable option on the list but is probably the best place to get designer clothes with killing discounts. It offers free returns within 100 days and free shipping for orders worth $AUD50.
8. SurfStitch:
SurfStitch is one of the most innovative stores for online shopping in Australia. It ranks 59th among the Sportswear sites. It provides all the favourite brands under one roof, it is one of Australia's largest sites for buying swimsuits and surfing gear. The company offers free shipping for orders worth $AUD75 and a student discount of 15%.
9. Tulio:
It is an online shopping store in Australia that provides a wide range of on-trend styles. The products suit all ages, shapes, and styles. The goal of Tulio is to provide fresh and trendy fashion to women over 40 years old. The store offers free shipping on orders over $AUD45.
10. Cotton-On:
This Australian brand has frequent sales that decrease the price of the items to almost 50%. Though this brand is already adored by the average Australian consumer, it also offers vouchers, free returns, and free shipping for orders over $AUD55.
Traveling to stores to find a particular item can be a hectic task, this is why most consumers switch to online shopping in Australia as it helps them to browse through the products and get their desired item from their home or workplace. This saves their time, energy, and fuel as well.
The frequent online sales, free shipping, and fast delivery is attracting more and more people day by day. The above-mentioned sites can be really helpful if you want to upgrade your dressing sense in an affordable amount, as these online shopping sites in Australia offer the best products at massive discounts.
For more of our blogs, news and offers you can join us on Facebook, Instagram, LinkedIn, and Pinterest as well.